It is a sound T-stand used to hand sound on it. we can manufacture this T-Stand in any size and height.



This is a LED Goal-Post. We are used in this truss for line arrey and sounds.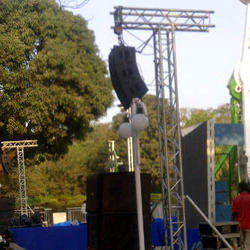 Aluminium T-Stand used for hanging sound on it.This Aluminium T-Stand based on height and load.